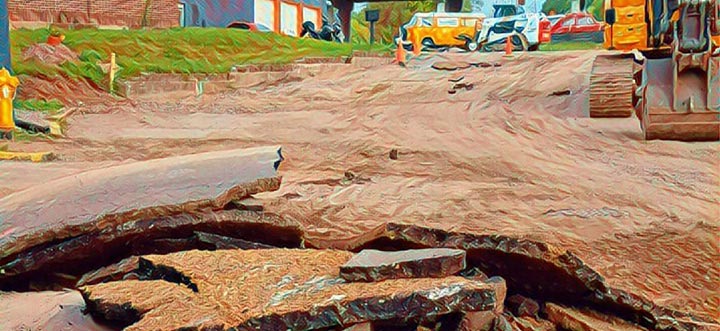 02 Oct

We're Redoing the Parking Lot! (And then some!)

The Utepils Fernweh Taproom quickly claimed a spot at the top of the list of the Twin Cities' coolest taprooms, but admittedly, there was one drawback: Our parking lot, while large, was bumpy enough to make you feel as though you'd already had a few pints of Ewald the Golden before you even entered the building.

We think you deserve a smooth ride in (and out), so we're working with our landlord to fix it. It's like rolling out the red carpet for you, except instead of a red carpet it's really nice asphalt. Even better.

Parking at Utepils has always been free and will continue to be free. There's plenty of parking available during construction, so don't be shy. Come on over and see what we're up to.

We're also adding more bike parking. We'll keep the three racks we already have, and there will be additional parking available as part of the parking lot renovation.

Bonus: We've claimed the outdoor space adjacent to the Fernweh Taproom (the area that can be seen outside our wall of windows). We've been tearing things up to prep for what will ultimately be the beer garden of your dreams. (Outside space is important—as you may recall, Utepils is a Norwegian word for the first beer enjoyed in the sunshine with friends after a long, hard winter.)

We'll be working on beer garden designs this winter, with construction starting in the spring. Want to help? Purchase a VIPer MemBEERship now if you haven't already done so. Right now, proceeds are helping to fund the landscaping work (and you also get a ton of free beer!).
We'd love to hear what your dream beer garden would look like. Let us know!