GRAND OPENING!
February 18, 2017 @ 12:00 pm

-

11:00 pm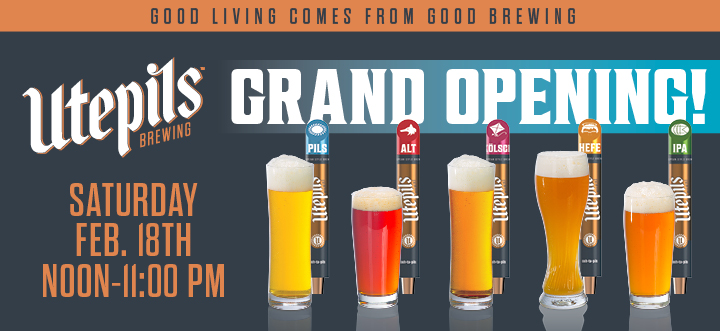 It's pronounced "Ooh-ta-pilz"
A Norwegian word for the first beer enjoyed outdoors in the sunshine after a long, cold winter.
While Minnesotans are still several weeks from that kind of Utepils moment, the thrill of warm sun and tasty beer is in the air at Utepils Brewery. The highly anticipated facility will open their Fernweh Taproom to the public, with a grand opening February 18, 2017.
On opening day, Utepils will have all five of their European-style beers on tap for customers to enjoy: Pils Czech-style Pilsner, Alt 1848 Altbier, Glocal IPA, Ewald the Golden Hefeweizen, and Copacetic, a light blond Kölsch-style. The brewery also serves non-alcoholic drinks, and the Gastrotruck food truck will be on hand to feed hungry guests. Utepils also has an open-door policy for people to order food delivery to the taproom. "We want our guests to come in and hang out with us. Even if they just grab a glass of glacial spring water piped to our antique lauter grant," adds Justesen, referring to an impressive copper water feature near the entry, available for guests to fill water bottles or rinse out beer steins. The event will also feature live musical acts, including local favorites The Eddies.
The brewery will be open starting Saturday, February 18, from noon to 11:00 PM. Regular operating hours will be noon until 10:00 PM Wednesday and Thursday, noon until 11:00 PM Friday and Saturday, and noon to 6:00 PM Sundays. A unique creek-side beer garden will open when the weather and the city permit, at which point enjoying an Utepils moment—a great beer in the sunshine with friends—will be easier than ever.
Grand Opening Music Lineup
12:00 – 2:00 PM    Doug Otto & The Getaways

2:30 – 4:30 PM    George Marich Trio

5:00 – 7:00 PM    The Eddies

8:00 – 8:45 PM    Sabyre Ray

9:00 – 9:45 PM    Dead Man Trio

10:00 – 10:45 PM    Sex Rays
Live Stream
About Utepils Brewing
Nestled on the banks of Bassett Creek between Harrison and Bryn Mawr neighborhoods of northwestern Minneapolis, Utepils' 18,000 square foot site features an iconic taproom and a full-scale craft brewery unlike any other.
We believe that good living comes from good brewing and that good brewing starts with honoring the traditions of brewers who have gone before us. Our beer is brewed using the highest quality water from the historic Glenwood Spring to produce beer that is classic yet uniquely distinct. Using tried and true brewing practices and the latest in brewing technology, we seek to create a new tradition in the Twin Cities that brings friends and families together to share time and beer with one another.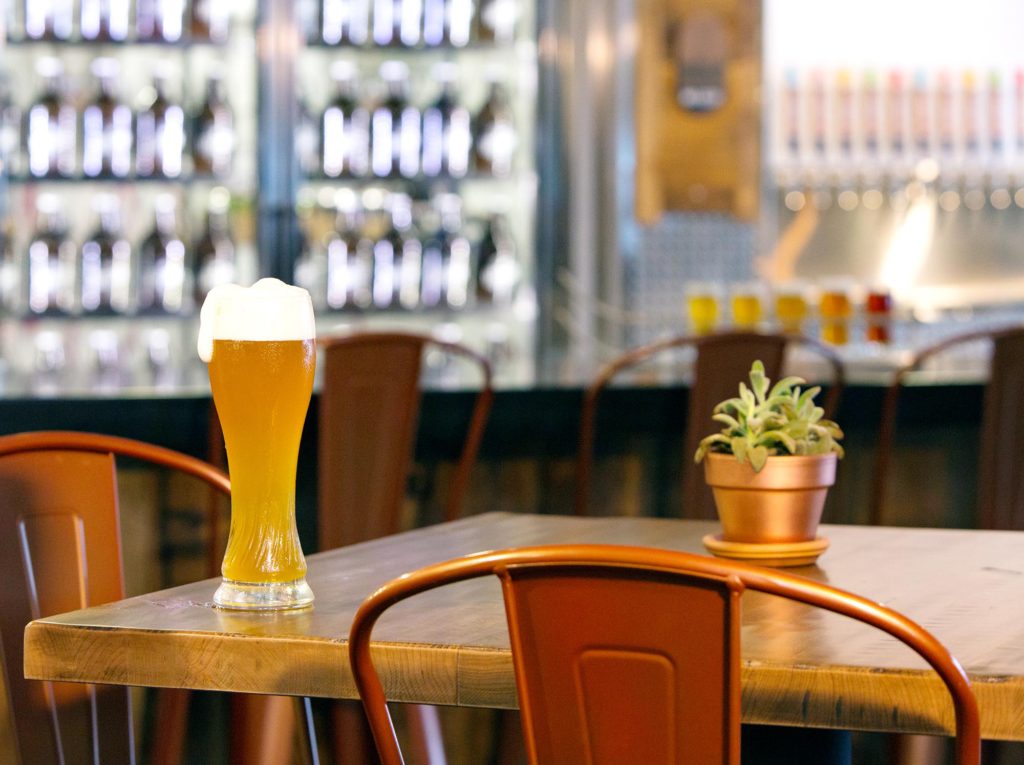 Related Events