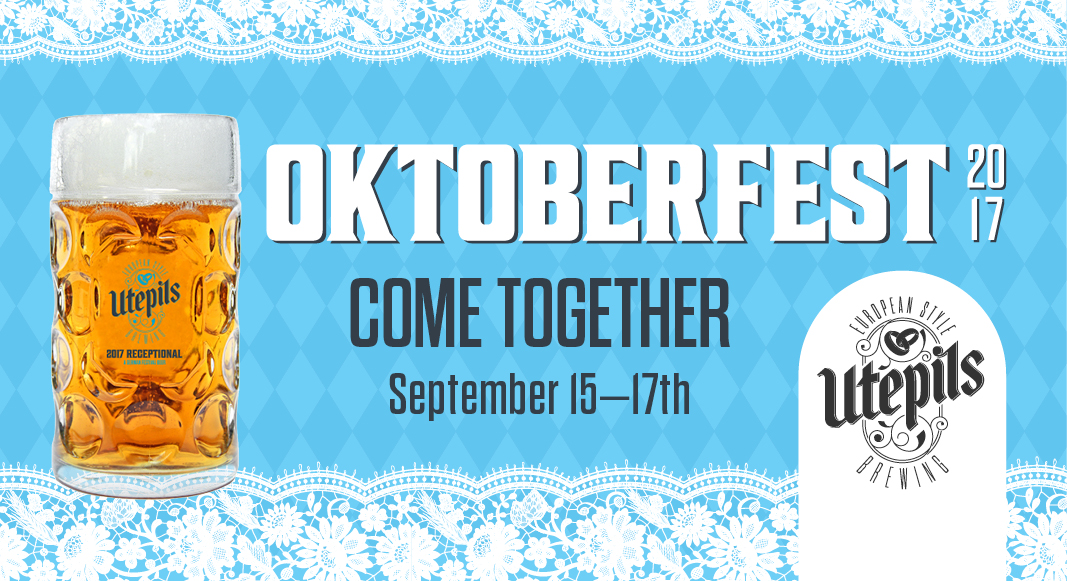 HISTORY OF OKTOBERFEST
Oktoberfest started as an enormous wedding celebration, and we're keeping the tradition going with a mass vow renewal ceremony as part of our Oktoberfest revelries.
Where: Utepils Fernweh Taproom
When: September 15th – 17th
WEEKEND HIGHTLIGHTS
Party! Enjoy live music (Alex Rossi and the Spectors) on Friday night in our Oktoberfest themed beer hall.
Wedding! Nondenominational vow renewal ceremony on Saturday at 11:00 a.m. with the party continuing after.
Beer! Limited edition release of "Receptional," a highly drinkable Oktoberfest brew with balanced, smooth flavors of malt and biscuit. Exclusively available at the Fernweh Taproom—until it runs out!
Fun! Contests, games, music, and beer throughout the weekend
Food! Deutschland Meats food truck on site all three days
Feeling commitment-phobic? You don't have to renew your vows to be part of the celebration. After all, every wedding needs guests. Join us to eat, drink, and toast to the re-newlyweds.


Vow Renewal Sign-Up Form